General Surgery Specialist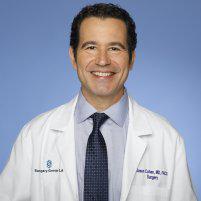 Jason S. Cohen, MD, FACS

General & Advanced Laparoscopic Surgeon located in Beverly Grove, Los Angeles, CA
When you discover you have a condition that may require general surgery, it's important to learn about all your options and talk with a general surgeon like Jason Cohen, MD, FACS, in Beverly Hills, California. He treats you as a whole person, looks for nonsurgical solutions first, and uses minimally invasive techniques to diminish your trauma when surgery is the best choice. Call the Los Angeles office to schedule an appointment or use the convenient online form to book a consultation.
What is general surgery?
General surgeons receive specialized training and experience in the diagnosis, preoperative and postoperative care, and surgical management of diseases involving your neck, gastrointestinal tract, skin, breast, endocrine system, and abdominal organs.
Dr. Cohen specializes in various types of surgery, including skin and soft tissue, abdominal, breast, and endocrine.
Skin and soft tissue surgeries:
Melanoma surgery
Benign and malignant soft tissue tumors
Abdominal surgery:
Sarcoma resection
Gastrointestinal surgery
Colon and rectal surgery
Hernia surgery
Gallbladder surgery
Spleen surgery
Breast surgery:
Benign and malignant tumors
Breast reconstruction
Endocrine surgery:
Thyroid surgery
Parathyroid surgery
Dr. Cohen provides advanced treatments for several types of cancer.
What procedures are frequently performed in general surgery?
The wide range of health conditions treated by general surgeons represents a vast number of surgical procedures. These are a few examples of common general surgery procedures:
Adrenalectomy
Appendectomy
Colectomy
Hernia repair
Thyroidectomy
Lumpectomy
Mastectomy
Cholecystectomy
No matter what type of surgical procedure you need, Dr. Cohen talks with you about your symptoms and concerns, reviews your lab work and medical history, and develops customized care that fits your needs.
What does it mean to have minimally invasive general surgery?
Dr. Cohen specializes in minimally invasive general surgery, which means your procedure is done using a few small incisions rather than one long incision. The key piece of equipment, the laparoscope, is a long, narrow tool that easily fits through a small incision.
The laparoscope contains lighting and a video camera that transmits a magnified, high-definition image to a monitor. This gives Dr. Cohen the ability to see the surgical site better than he could during open surgery. Surgical tools are inserted through long tubes inserted through other small incisions and controlled from outside your body.
Minimally invasive surgery is less traumatic than open surgery. As a result, you have less bleeding during surgery, less pain after surgery, and your recovery is quicker. Patients also like the fact that the surgical scar is barely visible.
In some cases, minimally invasive surgery allows you to have an outpatient procedure so you can go home the same day.
What is robotic surgery?
Dr. Cohen has extensive experience performing minimally invasive general surgery using the da Vinci® surgical system. He fully controls the robotic arms, which are more precise and have a better range of motion than human hands. At the same time, the robotic arms are small enough to access tight areas inside your body without causing trauma.
If you face the possibility of general surgery, call Jason Cohen, MD, FACS, or schedule an appointment online.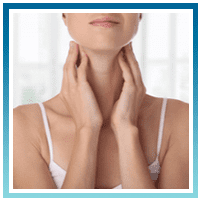 Thyroid & Parathyroid Surgery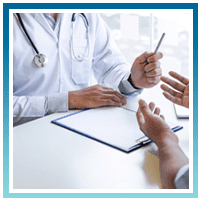 Minimally Invasive Surgery