Robotic Surgery Specialist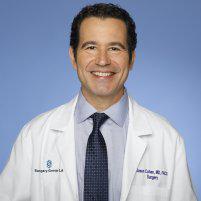 Jason S. Cohen, MD, FACS

General & Advanced Laparoscopic Surgeon located in Beverly Grove, Los Angeles, CA
Robotic surgery may sound like futuristic technology, but robotic devices have been evolving for decades. With today's technology, robotic surgery is a reality and the perfect complement to the surgical skills of Jason Cohen, MD, FACS, in Beverly Hills, California. The da Vinci® surgical system provides robotic assistance that enhances Dr. Cohen's surgical expertise, but you can still depend on receiving the doctor's personal attention before, during, and after your surgery. To learn if you're a good candidate for robotic surgery, call the office in Los Angeles or book an appointment online.
Robotic Surgery Q & A
What should I know about robotic surgery?
The first thing to know about robotic surgery is that it doesn't replace human care. Dr. Cohen performs the surgery by controlling the robotic system. And during robot-assisted surgery, you still have a full surgical team in attendance.
The exceptional benefit of robotic surgery is that it combines Dr. Cohen's surgical skill and experience with advanced robotic technology that performs with more precision and a range of movement that exceeds human hands.
Robotic surgery is also a minimally invasive procedure that uses small incisions. As a result, you have less bleeding and postoperative pain, a lower risk of infection, a quicker recovery, and minimal scarring.
How does robotic surgery work?
Dr. Cohen uses the cutting-edge da Vinci® surgical system, which consists of three components. One component, the vision cart, allows seamless communication between the components and houses the 3D visual system.
The second component, called the patient cart, contains multiple robotic arms. One arm holds the laparoscope, which contains an advanced video camera and lighting. The other arms hold surgical instruments.
The third component, the surgeon's console, is the command center where Dr. Cohen views images of the surgical site on a monitor and performs your surgery. He uses sensitive controls that translate his hand and fingertip movements into motions performed by the robotic arms.
What are the advantages of da Vinci robotic surgery?
The ends of the da Vinci robotic arms are smaller than a human hand. They can perform surgical procedures in tight areas inside your body without causing trauma to the surrounding tissues.
The da Vinci system also improves your surgery using today's most advanced technology, such as:
EndoWrist™ instruments
The robotic arms contain EndoWrist instruments that allow fine movement and perform with a range of motion that exceeds human hands.
Improved visualization
The da Vinci video system delivers high-definition, 3D images with zoom capability. Dr. Cohen has a better view of the surgical site inside your body than can be achieved with any other type of device.
Exceptional control for complex procedures
Dr. Cohen can calibrate the robotic arms to move a fraction of an inch for every inch of movement in his hands. This simplifies complex movements and allows exceptional control during delicate procedures.
Though robotic surgery can perform all surgical procedures, it's not routinely used for every surgery. Patients are screened to see if they're good candidates. 
To learn if you can have robotic surgery for your procedure, call Jason Cohen, MD, FACS, or book an appointment online.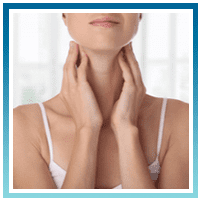 Thyroid & Parathyroid Surgery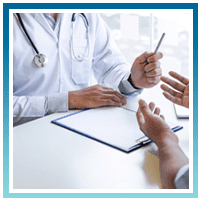 Minimally Invasive Surgery